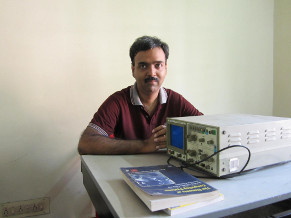 I am Pramode C.E, a programmer and consultant on Free and Open Source Software based technologies from Kerala. Welcome to my blog on all things FOSS related!
You can get in touch with me at: mail@pramode.net. You might be interested in checking out the training I offer at Recursive Labs; please Subscribe to our Newsletter to get updates.
If you are looking to hire talented engineers skilled in GNU/Linux and related Free and Open Source Software (Python, Android, Embedded Linux etc), do get in touch. I might be able to connect you with the right people.